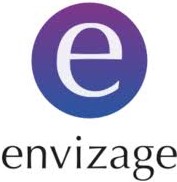 Envizage the holistic advice engine, has appointed Amar Rajani to the role of Commercial Advisor, reporting to the Board.
Amar is founder and managing director of Argella, an advisory firm specialising in fintech and with specialist knowledge in research, data and analytics. Envizage is underlying technology used by banks, insurers, pension providers and retail wealth managers, to create their own engaging digital apps for their clients.
Prior to founding Argella, Amar spent 17 years at Bloomberg, where he was responsible for a range of buy-side and sell-side products.
Taking on the role with immediate effect, Amar will advise Envizage on product, business development and strategy with the aim of accelerating client sales revenue.
Amar said: "Envizage has an abundance of original and fresh thinking on how automation and AI can significantly improve financial planning and retail wealth management. The overall effect of its technology proliferating in banking, insurance, pensions and investments will be better outcomes for end users. This makes it an utterly compelling proposition and I am excited about connecting this much-needed technology with a market that will benefit."
Vinay Jayaram, founder and CEO at Envizage, said: "We created Envizage to help people everywhere manage an increasingly uncertain and complex future. By doing so, we give everyone the best chance of achieving what's most important to them in the future. Amar's reputation and experience speak for themselves but it's his belief in this vision that gives me huge confidence in this appointment."
About Envizage
Envizage enables users to visualise their futures and achieve their aspirations via apps powered by its analytics engine.
These apps highlight the value of financial products and solutions in the context of an individual's or household's desired future outcomes. They generate insights and next best actions for a user, taking into account a broad range of financial market, life risk, socioeconomic and demographic factors.
Envizage's simulation produces actionable outputs, including how likely the household is to achieve its desired future outcomes, the factors that are causing an outcome to be unachievable (if indeed it is) and the next-best actions a household can consider to materially improve that desired future outcome.
For more information, visit www.envizage.me
Back to News