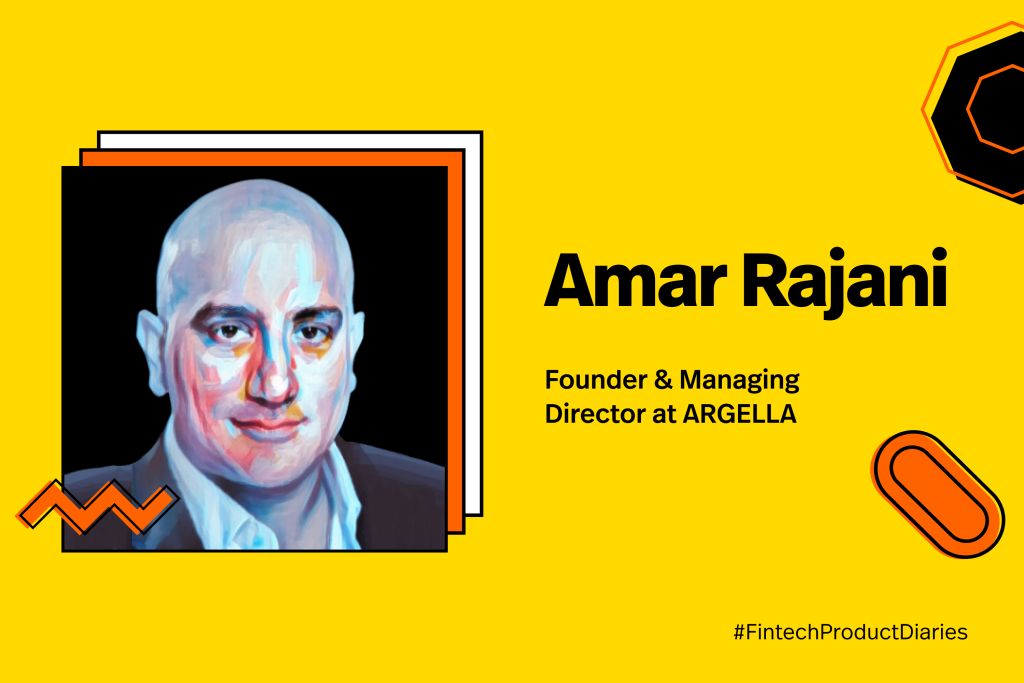 London is essentially the holy land for believers in FinTech start-ups. With the best resources, customers, and expertise around, starting up in London is relatively easy. On the other hand, scaling up typically proves to be much more difficult.
The unfortunate reality is that once a company has proved its business model works, escalating it to wider markets is where over 95% of UK FinTechs fail. As a relatively young industry, many FinTech companies are realising that in order to thrive in such a tough market, they need additional external support and guidance.
Amar Rajani is Founder and Managing Director of Argella, an advisory firm specialising in FinTech with specialist knowledge in research, data and collaboration. Prior to launching Argella, Amar spent 17 years at Bloomberg LP, where he was Global Product Manager for Bloomberg's research management business. He held responsibility for the launch and growth of Bloomberg's custom data product as well as its integration to authoring solutions and other core applications.
We spoke to Amar for insight into the potential pitfalls of scaling up a FinTech business, his market predictions, and advice on getting into consultancy.
In a few sentences, what do you offer and to whom?
Argella advises companies on product, business development, and strategy. We help companies scale up and execute business goals whilst accelerating customer sales revenue. We work primarily with FinTech firms to achieve this, but also with firms looking to solve for complex problems and needing advice on how to implement a FinTech strategy within their organisation.
What are the main points a fast scaling business should be mindful of?
Scaling up too soon is the biggest issue that we see. You have to be confident that your product, service, and process can handle it. Just because you are scaling up, this does not mean you have to add more in-house resources. Relying on the right mix of extra services and support, which is what we offer at Argella, can help companies ensure the growth stage is as smooth as possible. It's at this stage where structure and management of the company is often overlooked, despite it being the most critical part of the process.
When advising on making new hires, what role should 'cultural fit' play in the company's decision making?
First and foremost is finding the best candidate for the job. It's important everyone can work together as a cohesive team. You also want to make sure to hire people that possess the capacity to grow and adapt as the business scales up. Personally, I think it's dangerous when firms are myopically focused on 'cultural fit'. In some sense, that narrow focus highlights the corporate immaturity that many startups are trying to grow out of.
What are your predictions for the SaaS and FinTech market over the next 12 months?
We still expect significant growth in this market over the next 12 months. There is already a reality check with investors when they put money into these firms expecting to see more from either product development or sales before investing. The firms that will succeed are those that are solving for a real problem with a product that can scale up and be commercially viable. Many of the FinTech solutions out there today are now beginning to realise they need to collaborate and find partners in order to build out their ecosystem.
What advice would you give anyone else who is looking at becoming a freelance consultant?
Anyone looking to set-up their own consultancy or business needs to understand the market they plan to serve and a clear idea of what success looks like. Having a strong network is especially important as well as an understanding of how to grow your business. I am fortunate that I have always been entrepreneurial and proactive by nature, with a real passion for innovation. At Argella, we thrive on working with companies where we believe in the product, people, and positioning to effectively scale their business.
This article originally appeared in Venturi's Voice Management Blog.
Back to News